Private Boca Iglesia Adventure Boat Tour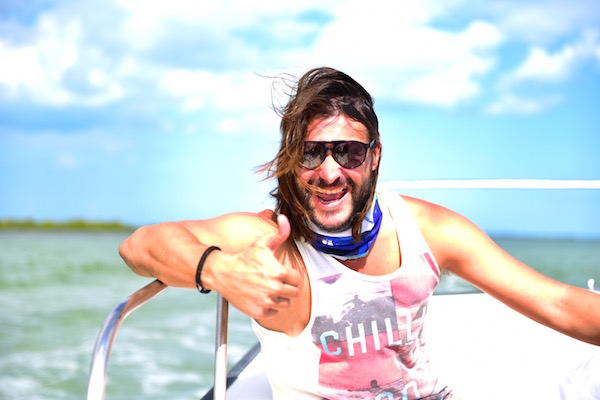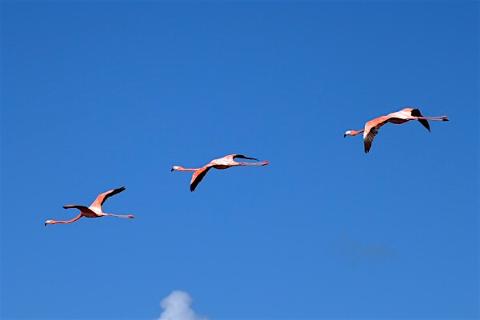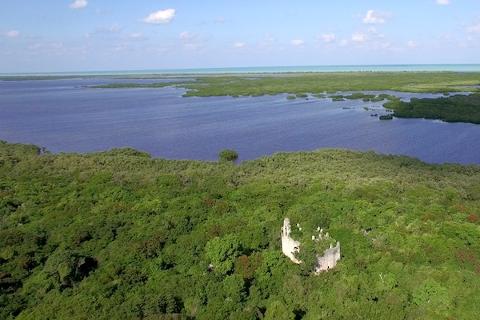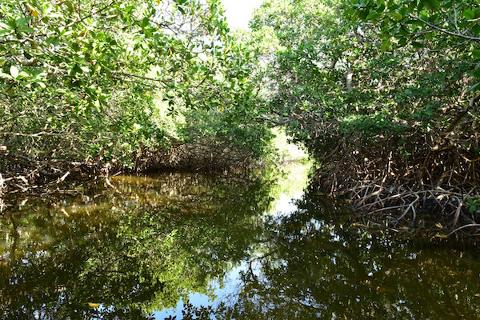 Duration: 8 Hours (approx.)
Location: Isla Mujeres, Quintana Roo
Mexico Divers - Diving Isla Mujeres

Boca Iglesia is a hidden archaeological site located deep in the Northeastern region of the Yucatan Peninsula in the National Park Yum Balam. The area is marked by local and regional history based on its crucial position in the Mayan salt trade routes as well as being the site of the first christian building to have been built in the Quintana Roo region of Mexico.
Our knowledgeable crew leads the expedition through the mangroves and into the jungle to discover what few have experienced: the untouched ruins of a Spanish church built in the early 1500's. The area surrounding the site is uninhabited, the only way to reach this magical place is by way of nautical navigation 40 kilometers from Isla Mujeres.
Collaborating with local fisherman in the area, we provide an incredible opportunity to glimpse the past, explore Mayan culture and live the untold history of the first Spanish settlers in the Yucatan. Discover the flora, fauna and travel in time to the first church in the region.
Details:
Expedition: Boca Iglesia Adventure Tour

Location: Boca Iglesia, YUM BALAM National Park
Participants Required: 1-4
Age of Kids: 15+
Experience Required: None
Availability: All year
Restrictions: Pregnant women
Languages: English, Spanish, French and German
Activity Includes:
Bilingual instructor

Life Jacket
Coffee in the office
Snacks or Fruit
Water

Sandwich
Lunch at the beach of typical fish dish 'Tik in Xic' a traditional Mayan recipe
Sugested Itinerary (8 Hours):

8:00 am - Meet at the Mexico Divers shop on Isla Mujeres

8:20 am - Boat departure to Playa Pescadores at Punta Arena
9:40 am - Beginning of route through the Mangroves Punta Arena
10:40 am - Beginning of route to the church through the Mangroves
11:40 am - Beginning of the route discovering the laguna and its fauna
1:00 pm - Lunch at Playa Pescadores of fresh local fish
2:00 pm - Visit the fishermen and view their craft
3:00 pm - Return to the boat

4:00 pm - Return to Mexico Divers shop
Instructions:
Bring bio degradable sunscreen, towel, sun glasses, hat

IMPORTANT: We are at the mercy of sea and weather conditions. We highly recommend to stay at least two days on the island for a better weather window.