PADI Open Water Diver Certification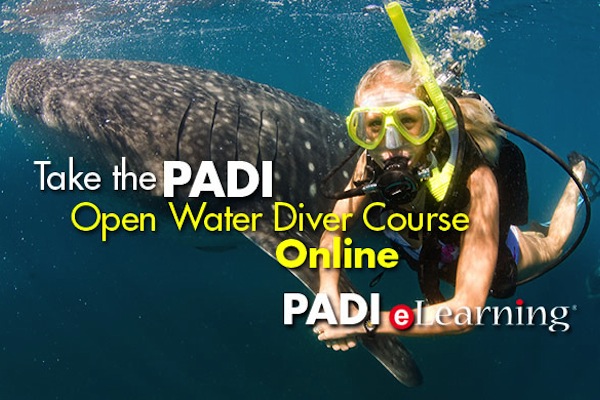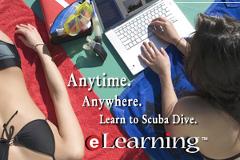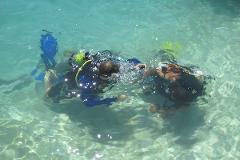 Duration: 3 Days (approx.)
Mexico Divers - Diving Isla Mujeres

The PADI Open Water Diver course* is the first real step into becoming a certified diver. Basic principles of scuba diving will be taught to you in the knowledge development part of the course. You will learn the basic scuba skills during confined water sessions, while open water dives will give you the opportunity to master these same skills. Once completed, you are ready to go and explore the beautiful underwater as a knowledgeable PADI Open Water diver, thus using responsible and safe practices in diving. The certification lasts a lifetime giving you more than enough time to enjoy the joy that diving has to offer.
There are many advantages that come to mind by becoming a certified PADI Open Water diver; for instance, you may enjoy a wider variety of dive sites reaching a maximum depth of 18 meters. PADI also offers an array of different courses, the follow-up being the Advanced Open Water Course, which gives you the opportunity to experience deeper dive sites, drift dives, night dives and many more. The PADI system of continuing education can be enjoyed all over the world, this world wide company is established in over 180 countries therefore giving you the chance to dive in many different areas and discover the changing underwater world.

A typical PADI Open Water Course will start with the knowledge review sections. You will be given a PADI Open Water course book, as well as the PADI Open Water Video. The book and video consist of five parts. Each chapter contains a knowledge review section and a quiz. The final exam is administered after all chapters and quizzes have been completed.
The second step in the PADI Open Water Course is the Confined Water section. This consists of five shallow water dives where you will learn the basic skills of diving. These are completed in a calm, pool like setting.
The final step in the PADI Open Water Course is the actual open water dives. This consists of four Open Water dives with your PADI Instructor. During these dives you will practice the skills you learned in your Confined Water sessions.
The PADI Open Water Course can be completed in as little as three to five days.
*Requirements: Must be 10 years of age or older.