Private Sailfish Snorkeling Encounter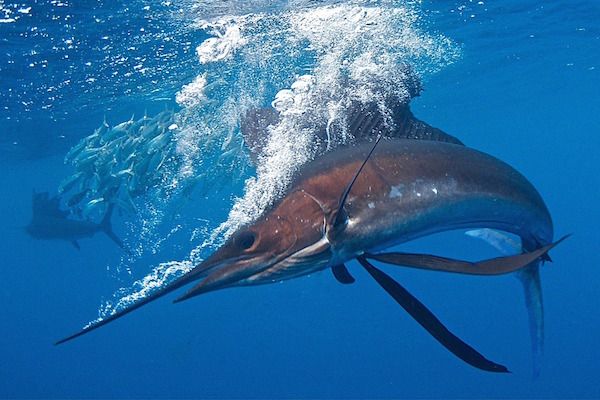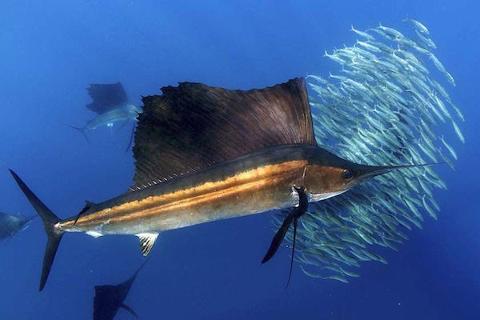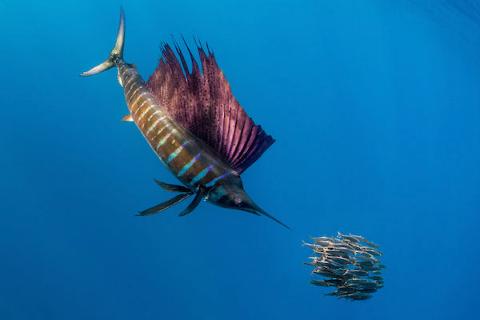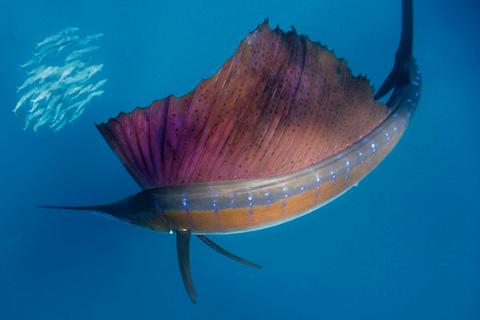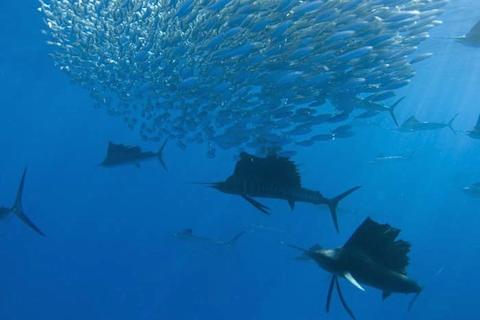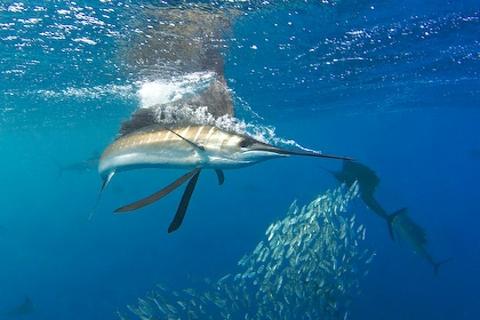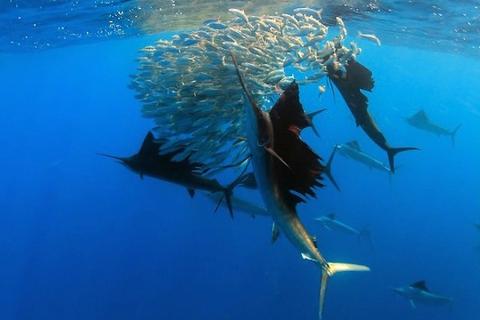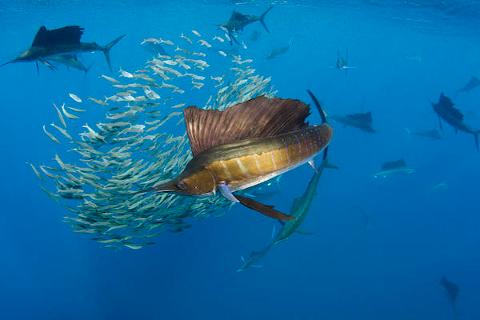 Duration: 6 Hours (approx.)
Sailfish Swimming Adventure, Snorkel and Encounter the fastest fish in the ocean!
Mexico Divers - Diving Isla Mujeres


About Sailfish
Sailfish are the fastest fish in the ocean with recorded speeds of up to 110 km hour. They get their name from their spectacular dorsal fin that stretches almost the whole length of their body. Blue-grey in color with a white underbelly, they can grow up to 11ft in length and weigh up to 220 pounds. These powerful creatures are members of the billfish family and can be identified by their distinctive spears.
We offer an opportunity to learn about the fascinating feeding habits of these incredible hunters in the crystal clear waters of the Mexican Caribbean. You will be taught to keep an eye out for the birds that soar above the sailfish as they feed on groups of sardines. Then you can jump in, snorkel and enjoy the spectacle for yourself.
Details:

Expedition: Snorkeling and Freediving with Sailfish feeding on Sardine 'bait balls'
Location: North-East of Isla Mujeres and Cancun, Mexico
Participants Required: 1- 10
Age of Kids: 15+
Experience Required: Snorkeling skills
Availability: January to March, departures Tuesdays and Fridays
Restrictions: Pregnant women and weak swimmers
Languages: English, Spanish, French and German
Activity Includes:
Full set of snorkeling gear
Wetsuit
Bilingual guide
Coffee in the morning
Bottled water
Sodas
Fruit
Sandwiches
Itinerary (6 Hours):
8:00 am - Meeting at the Mexico Divers shop on Isla Mujeres
8:30 am - Boat departure and sailfish search
12:00 pm - Lunch on board
2:00 pm - Return to Isla Mujeres
Instructions:
Bring sunscreen, towel, windbreaker, hat, long-sleeved shirt
IMPORTANT: Sailfish sightings may be challenging so we can't guarantee an observation - we are at the mercy of sea and weather conditions as well as the eating patterns of wild animals. Although we have an 80% success rate and all the resources to accomplish the activity, we highly recommend booking at least two days of activities for higher success rates.