Fluorescent Night Diving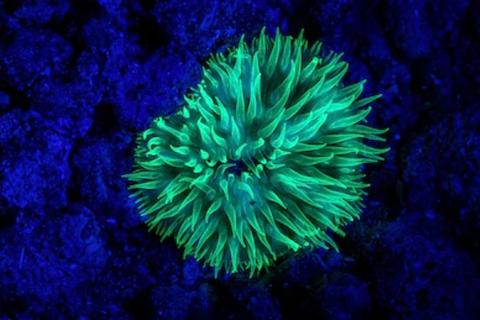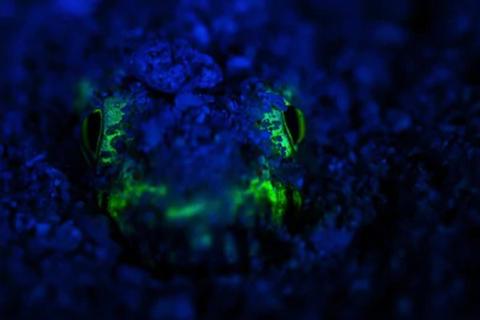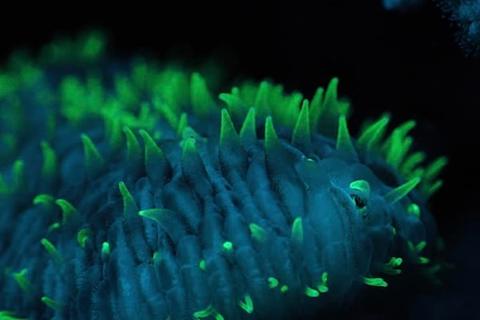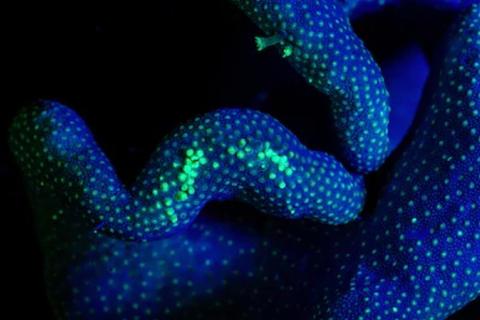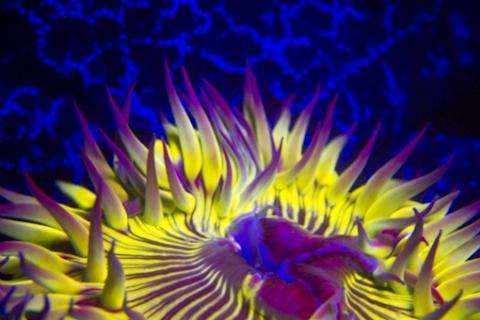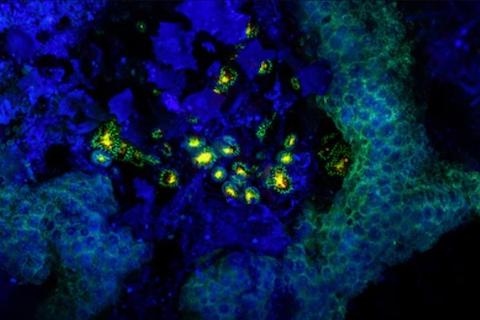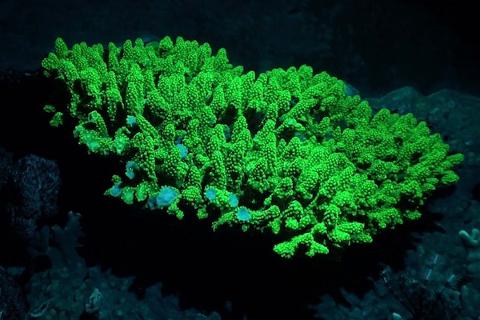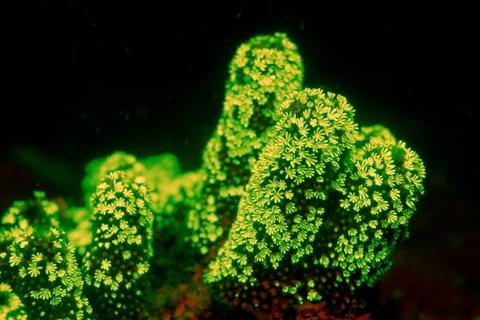 Duration: 3 Hours (approx.)
About Fluorescent Night Diving

Mexico Divers - Diving Isla Mujeres

Night diving is a type of recreational diving which takes place at dusk or in total darkness. Fluorescence night diving or glow diving is a new way to experience the underwater environment at night and a chance to view the many marine animals that are nocturnal. Night dives are special because even a familiar site looks different at night..When you make a day dive, you normally scan the entire dive site looking at your surroundings. At night, you see only the area of the dive site that is lit by your light. This forces you to slow down and concentrate on that one area. See the reef in a different light and experience a night dive like no other.
How does it work?
Fluorescence absorbs high-energy light and re-emits it as low-energy light. In traditional night diving, white light is reflected off of the reef or organism and bounced back to your eyes. Emission light, however, is light that the organism creates and emits back to you. The process is similar to bioluminescence in that the organism creates its own light; however, in bioluminescence the light, which is generated by chemical reaction, requires no excitation light.
When Fluorescent Night Diving, special dive lights and lens filters for your mask enhance the stunning colors and unbelievable beauty of the underwater world. All of the critters and corals that you swam past earlier will be worth a second look as they glow in hues of pink, green or blue.
Night dives in Isla Mujeres are generally done on Manchones Reef. This is a shallow reef full of sea turtles, sleeping Parrotfish, Octopus, Squid, Sea Urchins, Basket Sea Stars, and many other nighttime creatures, many of which will pop with color under ultraviolet light!
Fluorescence is not only found in corals, but in barnacles, sponges, anemones, jellyfish, clams, nudibranchs, cephalopods, shrimp, crabs and fish too. Bottom times at this location are long, which makes for great night time photography sessions. This is a dive you do not want to miss while in Isla Mujeres!
Details:
Expedition: Night Diving National Park 1 Dive

Location: Manchones Reef and the Underwater Museum MUSA National Park

Participants Required: 1- 4

Age of Kids: 15+

Experience Required: Open Water Certification

Availability: All year, departures daily

Restrictions: Pregnant women, children under the age of 15 and medical problems like respiratory or heart issues

Languages: English, Spanish, French and German
Activity Includes:
Bilingual instructor

Tanks, Weights, BCD, Regulator, Fins, Mask, Wetsuit

Dive Lamp

Snacks or Fruit

Water
Itinerary (2-3 Hours):
6:15 pm - Meeting at the Mexico Divers shop on Isla Mujeres

6:45 pm - Boat departure and night dive

7:00 pm - Reef Dive

8:00 pm - Return to Mexico Divers shop
Instructions:
Bring a towel
Attention this is a Shared Boat Trip!! If you require a Private Trip at any date, please contact us directly to reserve the boat!!
IMPORTANT: We are at the mercy of the sea and weather conditions as well as diving may be challenging for some, so we cannot guarantee the successful completion of the dive. However through our shop we have a 95% success rate and all the resources to accomplish the activity. We highly recommend to stay at least two days on the island for higher success rates and better weather window.
EQUIPMENT: All dive equipment is included in the price, however this does not include dive computer. Also there is a $10 USD Discount if you provide your own BCD and Regulator only.
Reef Diving Trip, Dive in the National Park of Isla Mujeres & Cancun!